The Shift Away from Granite
Explore fresh alternatives.
Embrace sustainable choices.
Rejuvenate your space.
Granite has been the go-to for countertops for decades. Yet, modern countertop trends are steering homeowners toward new horizons of style and functionality. At Olive Mill, we've witnessed and championed this exciting shift, offering a range of materials like quartz, porcelain, solid surface and marble to meet the evolving tastes of Orange County residents.
Why the Change?
There's a growing appetite for countertops that offer both beauty and resilience. Quartz, for instance, provides a myriad of design possibilities without compromising on durability. Porcelain slabs entice with their lightweight nature and vast design options, while marble remains the epitome of luxury, each slab a unique work of art.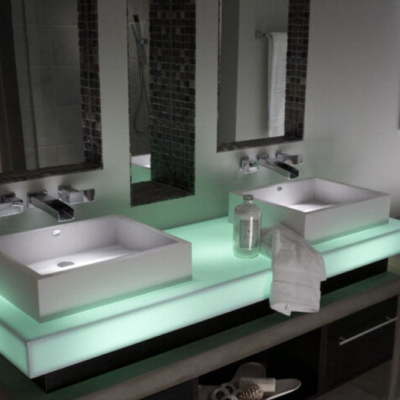 Sustainable and Stylish
The modern homeowner is not just looking for aesthetics; they're tuned into the environmental impact of their choices. Materials like quartz are not only stylish but also more eco-friendly, ticking the boxes for the environmentally conscious.
Countertops Reimagined
The versatility of materials like Corian and solid surface countertops allows for innovative designs that granite could never achieve. They can be molded into almost any shape, offering a seamless look that's both sleek and modern.
[Placeholder for Image: Innovative Countertop Shapes and Designs]
Olive Mill's Personal Touch
As a family-operated business since 1986, we at Olive Mill blend professional expertise with a personal touch. Whether it's a silly analogy to help you understand material differences or a detailed discussion about edge profiles, we're here to guide you with a smile.
For more information about Countertops – Click Here
---


Valerie at Olive Mill is ready to assist with your countertop transformation. Reach out to valerie.olivemill@gmail.com or call/text 714-528-3789 for a personalized consultation that will make your kitchen the heart of your home.
https://olivemill.com/wp-content/uploads/logo_olivemill_299x100.png
0
0
Andy Graves
https://olivemill.com/wp-content/uploads/logo_olivemill_299x100.png
Andy Graves
2023-11-05 15:20:15
2023-10-30 15:34:00
The Shift Away from Granite